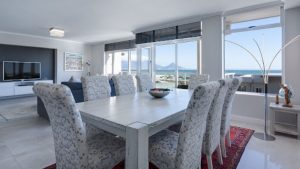 Searching for the perfect apartment is a thrilling journey that brings both excitement and challenge. As you embark on this quest for your ideal living space, you'll want to ensure that every corner reflects your lifestyle and preferences. But where do you begin? Fear not, for we've compiled a list of eight essential questions that will guide you towards defining the apartment of your dreams. From envisioning your daily routines to imagining your ideal neighborhood, these questions will unravel the blueprint of your perfect abode. Join us as we delve into the realm of possibilities and uncover the key inquiries that will lead you to unlock the doors of your ideal sanctuary.
What is My Ideal Lifestyle?
Defining your ideal lifestyle is the cornerstone of finding the perfect apartment. Consider your daily routines, hobbies, and activities that bring you joy. Reflect on whether you prefer a bustling urban atmosphere or a serene suburban retreat. Assess your need for proximity to cultural venues, parks, restaurants, and social gatherings. 
Factor in your work-life balance and whether you desire a peaceful sanctuary for relaxation or a vibrant space for entertainment. You can consult with experts for something that aligns with your preferences and lifestyle. Engaging with professionals in real estate, interior design, and architecture can provide invaluable insights into optimizing your living environment.
What are My Space and Layout Preferences?
Understanding your space and layout preferences is crucial in shaping your perfect apartment. Reflect on the size of living space you require, including the number of bedrooms and bathrooms. You can consult with design and construction experts for new apartment development to customize every aspect of the layout, ensuring it aligns seamlessly with your lifestyle and preferences. These professionals will work closely with you to tailor the layout to your specific needs and preferences.
Contemplate the arrangement of common areas and the kitchen's design, pondering if ample natural light and functional flow are important. By envisioning your ideal spatial arrangement, you can identify apartments that not only accommodate your needs but also enhance your daily comfort and overall living experience.
Where Would be the Best Location?
Selecting the optimal location for your dream apartment is crucial. Reflect on your daily commitments and preferred surroundings. Determine whether living close to work, schools, or public transportation is a priority. Consider the neighborhood's safety, access to essential services, and proximity to friends and family. 
Assess your desire for cultural attractions, shopping districts, and recreational areas nearby. Think about the ambiance you seek, whether it's a vibrant city center or a quiet suburban enclave. By carefully evaluating location factors, you can ensure that your apartment is conveniently situated to enrich your daily life and align with your personal preferences.
What is my Budget?
Establishing a clear budget is a pivotal step in defining your perfect apartment. Begin by assessing your financial capabilities, considering factors like monthly income, expenses, and savings goals. Determine how much you're willing to allocate for rent, utilities, and other associated costs. Keep in mind potential fluctuations in your finances and account for unexpected expenses. 
Striking a balance between affordability and desired features is essential. Research market prices in your desired area to ensure your budget aligns with prevailing rates. By setting a realistic budget, you'll make informed decisions that allow you to comfortably enjoy your ideal apartment without compromising your financial stability.
How Will Transportation and Commute Factors Influence?
Analyzing transportation and commute factors is pivotal in defining your perfect apartment. Assess your daily travel requirements, whether you rely on public transit, own a vehicle, or prefer walkability and cycling. Consider the distance to your workplace, schools, and other frequented destinations. Reflect on traffic patterns, ease of access to major roads, and availability of parking. 
Evaluate the convenience of nearby transportation hubs and their connectivity to the rest of the city. By prioritizing efficient commuting options, you'll ensure that your chosen apartment location optimizes your daily routines, minimizes travel stress, and contributes to a seamless and enjoyable lifestyle.
Is There Future Growth and Adaptability?
Assessing future growth and adaptability is integral when defining your perfect apartment. Consider your long-term plans, such as potential career advancements, family expansion, or lifestyle changes. Evaluate if the apartment can accommodate these shifts, offering flexible spaces or extra rooms. 
Research the neighborhood's development trends and property values to gauge the potential for appreciation. Explore if the apartment aligns with emerging technologies or sustainable practices. By envisioning your future needs and the apartment's ability to evolve with you, you'll make a strategic choice that ensures your dwelling remains a harmonious fit for years to come, supporting your evolving aspirations and lifestyle.
What Kind of Community and Social Environment am I Seeking?
Delving into the desired community and social environment is essential in defining your perfect apartment. Consider the atmosphere you thrive in—whether it's a close-knit neighborhood with frequent interactions or a more private, tranquil setting. Reflect on shared spaces like lounges, common areas, or recreational facilities that encourage social interactions. 
Evaluate the potential for community events or gatherings that align with your interests. Research the demographics of the area to ensure it resonates with your preferences for neighbors and local businesses. By identifying the community vibe that resonates with you, you'll find an apartment that not only complements your lifestyle but also fosters a sense of belonging and connection.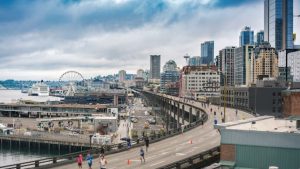 What Amenities and Facilities are Important for My Comfort?
Understanding your essential amenities and facilities is vital in defining your perfect apartment. Reflect on the features that enhance your daily life, such as a fitness center, swimming pool, or rooftop terrace. Consider practical aspects like laundry facilities, secure parking, and 24/7 security. Evaluate if pet-friendly spaces, communal gardens, or co-working areas align with your needs. 
Prioritize energy-efficient appliances, air conditioning, and modern technology integration for enhanced comfort. By identifying these crucial amenities, you'll ensure that your chosen apartment not only meets your basic requirements but also provides a range of conveniences that contribute to your overall well-being and enjoyment.
In defining your perfect apartment, careful consideration of your lifestyle, budget, preferences, and future needs is key. By answering these essential questions, you gain clarity on the ideal location, space, amenities, and community environment that align with your unique vision. This thoughtful process ensures that your chosen apartment becomes more than just a place to live—it becomes a harmonious extension of your identity and aspirations, providing comfort, convenience, and a sense of belonging for years to come.