Death is an unavoidable part of life. Sadly, wrongful deaths usually are avoidable. Often, it is another person's negligence that causes such deaths. If one of your loved ones has passed away due to the recklessness, carelessness, or negligence of another person then you need to act.
However, before you can go about taking legal action and get compensation for mental damages, you have to get yourself to a position where you're physically and mentally fit enough to legally challenge the responsible person. This post will help you to do that: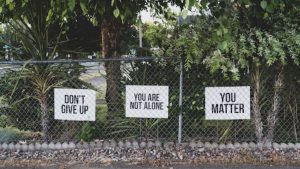 Finding a Lawyer
If you want to take somebody to court for wrongful death, you'll need a lawyer's help. Unfortunately, finding a lawyer can be difficult to do if you have never had to before. When searching for a wrongful death lawyer you need to prioritize experience. In other words, you need a lawyer who knows what they are doing. Don't make the mistake of hiring one who's completely new to wrongful death law, otherwise, you likely won't get the highest amount of compensation. The more compensation you get, the easier it'll be for you to move on from your loved one's death.
If you are looking for a lawyer, then you need to think about the experience. One of the most effective ways of establishing how experienced a lawyer is is to read their reviews. A lawyer's reviews can tell you a lot about them and will make deciding whether to work with them or not a much simpler, more straightforward decision to make. Avoid reading reviews published on the lawyer's own site though as on-site reviews tend to be heavily exaggerated and biased. No self-respecting businessperson is going to allow negative reviews on their website after all, are they?
Arranging Funeral
Immediately after a loved one's death, the last thing you should be thinking about is compensation. You should instead be thinking about arranging their funeral. A funeral isn't something you should arrange on your own, though. Assuming you have a large family, you can enlist their help. Planning funerals can be very stressful, especially because you have to see your deceased loved one's body several times prior to burial. Many people say though, grieving does not begin until after a person's funeral has taken place. Leading up to the funeral people tend to be very busy and are unable to sit down and think about how they are feeling.
Funerals can be very expensive. However, when you eventually get compensation, you'll likely be reimbursed for funeral costs. Something else to note is that compensation claims can take years to resolve. What this means is, if you do not have enough money to pay for your loved one's funeral and you are relying on compensation to do this, you'll be waiting a long time. If you need to, borrow money to pay for your loved one's funeral or arrange a payment plan with the funeral home you are contracting to arrange their burial.
Mental Support
Anxiety and depression are commonly experienced by people who're dealing with the death of a closed or even distant loved one. Death can bring up very negative feelings. If you have lost a loved one then it is very likely that you are experiencing the negative symptoms of these conditions. If you do not deal with these conditions the right way, you could end up developing very serious mental health issues in the future. It is common for people who repress feelings of depression and anxiety after the death of a loved one to end up experiencing much more serious problems later on.
A good way of getting mental health support is by speaking to your family physician and asking them to refer you to a therapist. The therapist will be able to give you the care and guidance that you need to work through your issues. Some therapists may even prescribe pharmaceutical drugs to help you. When you were looking for a therapist, bear in mind some charge obscene amounts of money for their services. You, therefore, need to find one that offers their services at a reasonable price point. In addition to looking for a therapist with good price plans, make sure that you find one with good reviews. A therapist's reviews can tell you a lot about them.
Involving Family
In the aftermath of a loved one's wrongful death, you need to make sure that you involve your family and how you are feeling. Likewise, you need to make sure that you are there for them. Many people shut themselves away after the death of a loved one and isolate themselves from their families. Isolating yourself from your family not being there for them when they need you (and not allowing them to be there for you) can be very bad for your mental health, and can damage your reputation and standing in the family. After the death of a loved one, it is important to be there for everybody else and to let them be there for you. That being said, if you do not feel very good and you do not want people around you, be vocal about this but explain this to them. Do not just vanish.
In addition to involving the family in your feelings and emotions, you should also involve them in the process of planning your loved one's funeral. Planning your loved one's funeral alone is not something that you should do. Everybody should have just as much an equal say about your loved one's funeral as you do. It is especially important to allow the person's children or parents to have involvement.
Moving Forwards
Moving on from a loved one's death can be a near-impossible task. Notwithstanding difficulty, it's something you absolutely have to do. If you do not move on from your loved one's death and process it in a positive way, you will end up with very serious mental health issues later in life.
A wrongful death can be hard to deal with and even to come to terms with. If your loved one has died due to another person's negligence, you need to follow the guidance given here. This post's guidance, when implemented, will help you to move forwards and move on from your loved one's death. Once you have processed it, you can claim compensation.