Looking after the vulnerable in our societies is not just a compassionate act; it's a fundamental responsibility that we all share. These individuals — seniors, disabled persons, and children — deserve equal access to the resources and opportunities that most others take for granted. They are entitled to adequate healthcare, appropriate education, accessible transportation, and a nurturing, inclusive community. Helping them achieve these necessities not only builds a more compassionate society, but also contributes to greater economic productivity, societal harmony, and individual well-being. Below, we explore the ways in which we can offer better care and support for our vulnerable populations, focusing specifically on seniors.
The Impact of Isolation on Seniors
One of the most pervasive issues affecting the senior population is isolation. As family members move away or pass on, many seniors find themselves with fewer social connections. This can lead to depression, anxiety, and, in some cases, physical health problems. It is, therefore, vital to foster companionship and maintain social relationships for our elderly loved ones. One potent remedy to the feelings of isolation is adopting a pet. Numerous studies have shown that companionship offered by pets can significantly boost one's mental and physical well-being.
Advancements in technology are another way we can mitigate loneliness among the elderly. For instance, tools like Skype and FaceTime allow seniors to engage in face-to-face conversations with distant family members or friends. Senior citizens can also spend time with their grandkids without tiring themselves out simply by watching TV shows and online videos with them such as Bruno Thomas and Friends.
Transportation Challenges and Their Solutions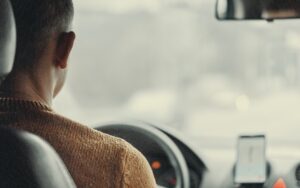 Transportation barriers are a significant concern for seniors, especially those living alone. Limited mobility or inadequate public transport systems may hinder their access to medical facilities, grocery stores, or social opportunities. Services like Uber for seniors are already revolutionizing senior transportation by ensuring secure, convenient, and cheap ride options for seniors, enabling them to undertake necessary trips without depending on a family member or friend.
Solution-oriented programs like wheelchair-friendly vehicles and mobility assistance are also making it easier for our seniors to move around without any fear of injury. Local communities are playing a vital role in this aspect by organizing ride-shares and volunteer-based transportation systems specifically designed for seniors.
Exploring Innovative Living Arrangements
As they age, many individuals prefer staying in their homes — a concept known as aging in place. To facilitate this, communities can implement aging-friendly modifications within homes, for instance, installing ramps, walk-in showers, or handrails. Volunteer-based home maintenance programs can also help seniors with tasks like yard work, painting, or minor repairs.
Alternatively, co-housing initiatives, where retirees share a large house, are also gaining popularity due to the family-like environment they provide. This arrangement allows shared expenses and also provide a sense of community and mutual support. Innovative options like reverse mortgages and accessory dwelling units can also give seniors the financial flexibility to adapt as their needs change.
Promoting Health and Wellness Among Seniors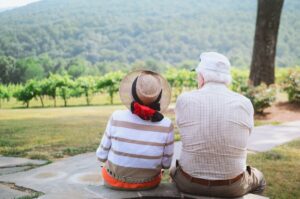 Healthy living is particularly crucial for maintaining independence and quality of life among the elderly. Affordable fitness programs adapted for seniors can help ensure their physical well-being. Class formats that incorporate gentle movements, like tai chi, yoga, or even simple walking groups, can greatly benefit senior strength, flexibility, and balance.
Additionally, initiatives that facilitate easy access to fresh fruits, vegetables, and other healthy food options are a must. A number of communities have started organizing senior farmers' market events where elderly citizens can avail fresh, nutritious produce at a lower cost.
Altogether, the care and inclusion of our vulnerable populations, particularly seniors, is an undertaking that seeks to build a society that truly values every individual. Despite the various challenges, innovative solutions are emerging to better include and service our older generations. Initiatives such as virtual companionship, senior-friendly transportation, innovative living arrangements, and active wellness promotion are key in fostering an environment where seniors can lead a life of dignity, independence, and fulfillment.