The legal profession is among the oldest in the world, and so it has accumulated a huge amount of rules, terms, opinions, and arguments over the ages. You have certainly heard the word lawyer, and very probably also heard the term litigator before, and maybe even wondered what the difference or similarities between the two were. Are they perhaps the same thing, are they part of the same general group, or are they vastly different? Well, if you have ever wondered about this, then you are in luck because that is what we are going to take a look at today. We are going to try to keep it as simple as possible, as nobody wants to have to use a dictionary to understand the difference between two words they casually wondered about. 
Basics
So first of all, the word lawyer is an umbrella term covering both the roles of solicitors and litigators. This basically means that someone can be a litigation lawyer, and if you were interested in the services of such an esteemed individual, well, we already have you covered. Litigation lawyers specialize in dispute resolution and try to resolve issues as efficiently as possible without having to resort to going to court. When we think of lawyers, we conjure images of smartly dressed individuals waging verbal warfare in courtrooms. But lawyers, while they can absolutely work in courtrooms, can actually occupy and work in any number of environments, including law firms, corporations, and even government agencies, and some of them barely see a courtroom if ever. Litigators are more specialized, which we will talk about in a second. Now that we have established what a lawyer is, let us see what a lawyer does. 
Lawyer's Work
The work of a lawyer is varied and can handle a very wide range of cases, ranging from accidents, divorce, wills and the people fighting over them, labor disputes, estates, and a lot more, offering legal advice and representing their clients. What they do can generally be broken down into three focused directions, or activities. Providing advice on potential legal solutions is one, then representing their clients in court against other parties or maybe in front of a judge, and then there is, of course, paperwork, legal research, and the organization of legal documents like regulations and laws. They can help government organizations like the CIA avoid legal ramifications for their less-than-holy activities, or they can help a family affected by faulty medicine get recompense and justice.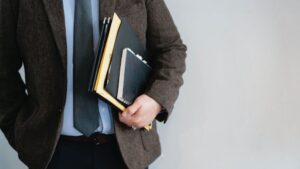 Advice and Representation
So when giving legal advice, lawyers are usually specialized in one or maybe a few areas of law, which makes sense as it is impossible for even a group of lawyers to fully know and understand all the laws in any one country, especially when a bunch of new laws seems to get passed every day, so they choose one area to really specialize in, which is why you have so many different law firms providing different services. When giving advice, lawyers offer different solutions, explain choices that may have legal ramifications, break down legal issues, and explore a selection of options that are available for a client so they can make an informed decision. Now, when lawyers actually represent their clients, they make the decisions and perform on their behalf, as their clients are in need of professionals who possess specialized knowledge of the law and all its innumerable intricacies that they are very unlikely to have themselves. Usually, the lawyer, given authority by the client, negotiates with the opposing parties by phone, by mail, or in person. 
Litigators
Now that we have established the role of a lawyer and what they do, we can turn our attention to litigators. A litigator is another word for a barrister, a somewhat archaic term for a courtroom lawyer. So, this means that while lawyers can work in many different areas of law and occupation even as litigators, a litigator can only work in a courtroom as a legal professional who, again, provides legal counsel while representing and defending clients in court. Similar to lawyers, litigators focus on one area of law, but they can have a more general knowledge of the law, covering a wider, more diverse range of areas. In short, if you are on trial for charges of domestic terrorism, a litigator who specializes in family law may not be the best choice to represent you and try to convince the judge that you were simply engaging in a bit of tomfoolery.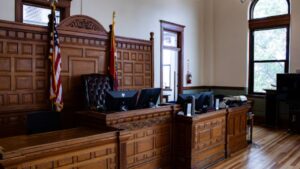 The Work
It is essential to keep in mind that attorneys do not spend all of their time working inside a courtroom. In fact, many litigators in today's society do not go to court on a regular basis, and others may not attend at all. But then, how can someone be a courtroom lawyer if they never go to court? Excellent question. Because their employment includes litigation or the settlement of disputes via the judicial system, which often requires activities such as the creation of pleadings, advocacy, and preparation for hearings, among other things. They often choose to operate individually, as single practitioners, rather than in a large legal firm; however, this choice comes with the proviso that they are responsible for soliciting business on their own behalf. Their clientele is often developed through the establishment and subsequent cultivation of strong professional ties with law firms and attorneys. As a result of these contacts, they have a greater chance of being retained by the solicitors on the customers' behalf. 
In case you are wondering where to go for yourself, well, it all depends on what you need and what you are looking for. If you are looking for someone to handle your personal issues and you aren't a giant corporation looking for an entire team of lawyers, a small law firm with litigators might be your best bet, although again, it depends on what you need. Estate issues, criminal charges, financial problems, there are different lawyers and law firms for each, so a bit of research is required before you start phoning them one by one, or going out and knocking at each door.