Mobile devices are now integral to people's lives. From communication to financial transactions, entertainment to productivity, mobile devices are powerful tools that keep us connected and informed. However, this increased reliance on mobile technology also brings many security challenges. Ensuring security across the mobile ecosystem is essential for protecting users' sensitive information and maintaining the trust that underpins our digital interactions. 
This article explores why mobile security is crucial and delves into the strategies and practices that can be employed to achieve a robust security framework.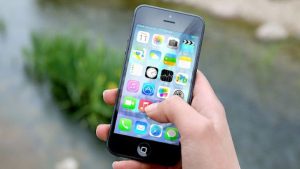 The Imperative of Mobile Security
Data Breaches and Cyber Attacks
The alarming surge in data breaches and cyberattacks has highlighted the vulnerabilities present within the mobile ecosystem. Malicious actors constantly seek to exploit security weaknesses in mobile apps, operating systems, and network connections. The consequences of a breach are severe, ranging from identity theft up to financial loss and reputational damage. This is where mobility-managed services come into play. It provides a proactive and comprehensive approach to preventing the risks associated with these data breaches and cyberattacks. These services act as a shield by offering a robust suite of security measures, safeguarding personal and organizational interests in an increasingly interconnected mobile landscape.
Personal and Sensitive Information
Mobile devices often contain a treasure trove of personal and sensitive information. This includes private photos, messages, contact lists, banking details, and health information. If unauthorized parties gain access to this data, individuals' privacy can be compromised, leading to potentially devastating consequences. Moreover, the intersection of personal and professional information on mobile devices intensifies the need for stringent security measures, as a breach can have cascading effects on both spheres of an individual's life. Securing this wealth of sensitive data underscores the necessity of comprehensive mobile security solutions.
Pervasive Use of Mobile Devices
The widespread adoption of mobile devices has transformed how people interact with the digital world. These gadgets have become an extension of people's daily lives, from smartphones to tablets and wearable devices. People use them for banking, shopping, social networking, accessing sensitive work-related data, and much more. Security becomes paramount with such a vast range of activities on these devices. As mobile devices seamlessly integrate into various aspects of our routines, the boundaries between personal and digital realms blur, emphasizing the need for robust security protocols to protect users from the diverse array of threats that may arise. 
In this context, addressing security concerns ensures the safety of individuals' digital interactions and fortifies the foundation upon which modern society's technological advancements are built.
Mobile devices have also become integral to business operations. Many employees use mobile devices to access corporate resources, email, and work-related apps. A breach in the corporate mobile ecosystem could expose confidential business information, trade secrets, and sensitive customer data. This can damage a company's reputation and lead to legal repercussions. In the corporate landscape, the convergence of mobility and business introduces a new dimension of risk, underscoring the urgency for organizations to implement stringent mobile security strategies that safeguard proprietary information and maintain operational continuity. 
Failing to protect the corporate mobile ecosystem adequately jeopardizes sensitive data and threatens the foundation of trust that underpins successful business relationships and ventures.
Strategies for Ensuring Mobile Security
One of the fundamental principles of mobile security is end-to-end encryption. This encryption method ensures that data is only readable by the intended recipient, even if intercepted by hackers. Popular messaging apps like Signal and WhatsApp use end-to-end encryption to protect users' conversations from unauthorized access.
Secure Development Practices
Developers are vital in the security of the mobile ecosystem. By adhering to secure coding practices, such as input validation, proper authentication, and regular security testing, developers can minimize vulnerabilities in mobile applications. Regular updates and patches should also address any discovered security flaws.
Mobile app stores serve as gatekeepers for the apps that users download. App store operators should implement rigorous screening processes to ensure that only safe and reputable apps make their way onto users' devices. Regular app reviews and audits can help identify and remove malicious or risky applications.
Multi-Factor Authentication (MFA)
Implementing multi-factor authentication adds security to mobile devices. In addition to a password, users must provide another piece of information, such as a fingerprint scan or an OTP code sent to their email or phone, to verify their identity. This significantly reduces the chances of unauthorized access even if passwords are compromised.
Mobile Device Management (MDM)
Employing Mobile Device Management (MDM) solutions is crucial for businesses that provide employees with mobile devices. MDM allows organizations to remotely manage and secure devices, enforce security policies, and remotely wipe devices in case they are lost or stolen. This ensures that sensitive corporate data remains protected.
Mobile operating system providers should prioritize releasing regular security updates to patch vulnerabilities and address emerging threats. Users should be encouraged to update their devices promptly to protect against known security risks.
User Education and Awareness
Users play a significant role in mobile security. Educating them about the potential risks, safe browsing practices, and the importance of strong passwords can go a long way in mitigating security threats. Awareness campaigns can help users identify phishing attempts, malicious apps, and other security risks.
Remote Wiping and Tracking
Remote wiping and tracking functionalities are crucial in case of a lost or stolen device. These features allow users to erase their device's data remotely to prevent unauthorized access. Additionally, location tracking can help recover lost devices or provide valuable information to law enforcement.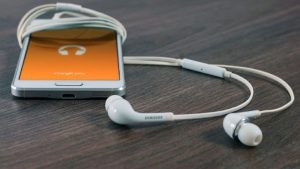 As mobile devices evolve and integrate deeper into our lives, ensuring security across the mobile ecosystem becomes more critical than ever. The risks associated with data breaches, cyberattacks, and unauthorized access are real and can have far-reaching consequences. By employing a combination of end-to-end encryption, secure development practices, vigilant app store management, multi-factor authentication, and user education, we can create a safer mobile environment for individuals and businesses alike. 
The journey toward a more secure mobile ecosystem requires collaboration between technology companies, developers, users, and policymakers. Ultimately, a concerted effort to prioritize mobile security will lead to a more trustworthy and resilient digital landscape.