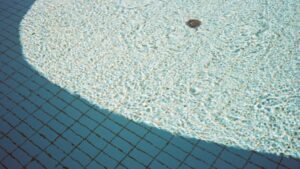 A swimming pool is a wonderful asset and a source of fun, relaxation, and exercise. However, it's also a significant investment that requires consistent and proper maintenance to ensure its longevity. Keeping your pool in optimal condition not only helps to improve its lifespan but also ensures that it remains safe, clean, and enjoyable for everyone. In this guide, we will provide six essential maintenance tips that will help you keep your pool in good shape all year round. From understanding the importance of regular cleaning and chemical balance to recognizing when professional help might be needed, these points will serve as your basic foundation for effective pool maintenance.
Regular Cleaning
When it comes to pool maintenance, cleaning is one of the most important tasks you can do to keep your pool in good condition. Not only does regular cleaning help to prevent debris and dirt from building up, but it also helps remove any potential contaminants that could potentially harm swimmers and damage your pool over time. To ensure thorough cleaning, you should use a pool cleaning system such as an automated cleaner or a vacuum. Namely, you can find a smart robotic pool cleaner to efficiently clean the surfaces of your pool, remove debris, and clear out dirt from the water itself. Also, a good idea for regular upkeep is to use a pool net or skimmer to scoop out any debris that has accumulated on the surface of the water. You want to make sure to do this at least once a week, but depending on the size of the pool and the amount of use it receives, you may need to clean more often.
Proper Chemical Balance
Maintaining the proper chemical balance is essential for keeping your pool in top condition. Test the pH and chlorine levels at least two to three times per week to ensure that they are within the proper range (7.4 – 7.6 for pH and 1.0 – 3.0 for chlorine). If either of these levels is off, you may need to add more chemicals or adjust the settings on your pool's filter system. The usual signs of an imbalance are cloudy or murky water, scale buildup on the pool walls and surfaces and strong chemical odors. Noticing anything like this? Be sure to address it right away. Also, don't forget to monitor the alkalinity levels of your pool, as well. This helps regulate the pH balance and keeps your pool healthy. The levels can show you if you need to adjust the amount of calcium and cyanuric acid in your pool in order to keep your pH balanced.
Filter System Maintenance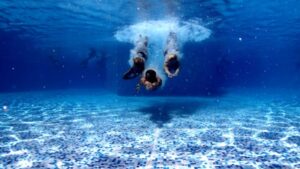 The filter is one of the most important components in a swimming pool, so it's essential that you keep it working properly and regularly maintained. This means checking it for any clogs, cracks, and other issues that could cause it to malfunction or not work as efficiently as it should. Additionally, you'll want to clean the filter regularly – about every three months – by backwashing or replacing the cartridge if necessary. Moreover, you might notice that the filter has begun to lose its suction power. This could mean that it's time for a new filter or a service call from a technician to have it inspected and serviced. Prolonging filter maintenance can cause significant damage to your pool, so be sure to take action as soon as possible when you notice any irregularities.
Skim Leaves and Debris
Pool water needs to be free from leaves, debris, twigs, and any other foreign objects that could contaminate the water or get stuck in the filter system. To ensure this is taken care of on a regular basis, it's important that you skim your pool at least twice a week to remove any surface debris. To make this task easier, you can purchase a leaf rake and skimmer net that will help you collect the debris quickly and efficiently. To start off, gather the leaves and debris into a pile in the shallow end of the pool, and then use the net to scoop them up and discard them properly. A good way to remember is to skim during your weekly maintenance routine. If the weather is particularly bad, you may need to skim more often. Experiencing the consequences of a storm? Be sure to check your pool for any debris that could have blown in and clean it up as soon as possible.
Check the Pool Walls and Surfaces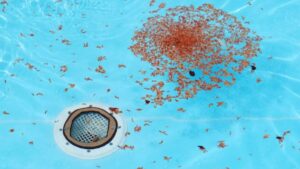 Regularly checking your pool surfaces is essential for keeping your pool in good condition. This means looking for anything that could potentially cause damage, such as cracks, chips, loose tiles, or discoloration. If you notice any irregularities, contact a professional for help to prevent further damage from occurring. Also, pay attention to the waterline tiles and other surfaces around the pool that could be breeding grounds for bacteria and algae – these should be cleaned regularly with an appropriate chemical cleaner. Depending on the material of your pool, you may also want to consider applying a sealant or other protective coatings periodically to protect against any damaging elements. A new cover for your pool can also be a great way to just keep the environment clean and free of debris.
Drain and Refill
Depending on how often you use your pool, it might need to be drained and refilled every one to two years in order to reduce the buildup of contaminants such as algae or bacteria. This is especially important if you're noticing that the water is no longer clear or that it seems to be taking on a greenish tint. You may also need to refill your pool if the chemical levels are off, as this could mean that there is too much chlorine in the water. Using the right amount of chlorine will ensure that your pool is maintained and kept in a healthy condition. Therefore, upon draining the pool, be sure to refill it with fresh, clean water and take a few minutes to test the chemical levels before resuming use.
In conclusion, maintaining your pool's health and longevity involves a balance of regular cleaning, chemical regulation, and physical maintenance. It's essential to stay on top of these tasks to prevent issues from arising, such as bacteria growth, chemical imbalances, and physical damage to your pool. By implementing these six maintenance tips, you can ensure your pool remains a safe, clean, and enjoyable space for everyone. Keep in mind, some tasks can be handled personally, while others may require professional intervention. Ultimately, the goal is to have a well-maintained pool that provides endless fun and relaxation.