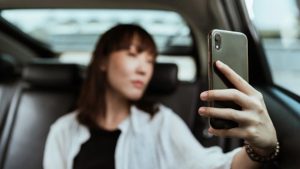 Navigating the terrain of health insurance can be a daunting endeavor, particularly when dealing with the aftermath of an injury sustained as a passenger in a vehicle accident. This scenario propels us into a complex intersection of insurance policies, legal considerations, and medical care. This document aims to demystify the process, providing clear, practical guidelines on how health insurance operates in such circumstances. We'll explore the roles of various insurance entities, the potential routes for claims, and the safeguards you should be aware of, to ensure your medical expenses are adequately covered.
Understanding Different Insurance Coverages Involved
The first step is to understand the respective roles of each type of insurance involved in such a case. Your own car insurance policy may help cover medical expenses, depending on your coverage and deductible – this is known as Personal Injury Protection (PIP). PIP covers basic medical costs related to injuries sustained in an accident, regardless of who was at fault. 
Another form of insurance – Uninsured/Underinsured Motorist Coverage (UM/UIM) – may also be applicable. This coverage applies in cases where the at-fault driver is either uninsured or lacks appropriate coverage to cover your medical costs. The limits and specifics of UM/UIM vary between policies, so it's important to investigate whether you have this type of protection in place. 
Finally, in the event that you're injured as a passenger in someone else's car, their insurance policy will likely be the major factor in your coverage. Whether it's liability protection or PIP coverage, these will determine how much medical care can be provided and who is responsible for paying bills. In some cases, the driver's health insurance may also come into play.
Seeking Compensation Beyond Insurance Coverage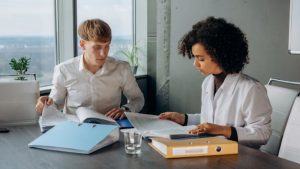 Although insurance policies are typically tasked with compensating for medical expenses, there may still be a situation in which you find yourself short-changed. In such cases, further legal remedies can be sought by filing a personal injury lawsuit against the driver responsible for the accident. This will allow you to pursue additional damages that your insurance policy may not cover, including pain and suffering, lost wages, and so on. 
It's important to note that personal injury lawsuits must be filed within a certain period of time after the accident (known as a statute of limitations), or else your claim may be rendered invalid. An experienced rideshare accident lawyer can provide invaluable advice in this regard, so make sure to consult one if you find yourself in such a situation. Knowing that there is a potential remedy if you pursue it will give you the peace of mind that your medical costs are covered.
What to Do After an Accident as a Passenger
In the aftermath of an accident, it's essential that you collect detailed evidence and documentation of your injury, such as medical records, photos of the scene or damage sustained, testimonies from witnesses, etc. This evidence should be presented to the applicable insurance companies, to support your claims and increase the chances of a successful payout.
Never accept an early settlement offered by an insurance company or other parties without consulting with legal counsel first. The settlement amount may seem fair in the moment, but it may not account for all medical costs down the line, so tread cautiously when considering such offers. You want to have a full picture of all the medical costs involved so that you can make an informed decision about any settlement offers. The option of pursuing legal action always remains open in case you feel unfairly compensated.
Getting Legal Assistance with Your Claim
When instructed to do so, your own health insurance provider may cover a portion of the medical costs associated with an injury sustained as a passenger. Your provider's policies will dictate the extent of this coverage and whether additional paperwork is necessary for claims submission. 
It's important to note that navigating all these intricacies can be exceptionally complex; seeking experienced legal counsel can help you ensure that your rights are protected and all avenues of potential compensation fully explored. An attorney with expertise in rideshare accident law will be able to provide invaluable advice on the best course of action when filing a claim for medical costs associated with an injury suffered as a passenger.
Evaluating the Impact of State Laws on Your Claim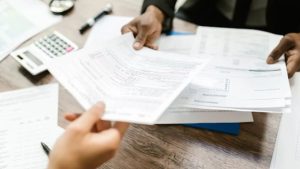 The laws and regulations governing passenger injury claims vary from state to state, so it's important to identify the relevant statutes that may be applicable. States can also have different rules regarding who is liable for an accident, which could impact your claim significantly. For instance, in California, drivers are held responsible for passengers injured in rideshare accidents and must provide medical coverage for them.
These types of nuances must be taken into consideration when filing a claim, so consulting with an experienced attorney is essential. With their help, you can ensure all relevant laws pertaining to your case are identified and applied correctly. The attorney can also provide advice on the best way to resolve any disputes that may arise along the way. Know that you are not powerless in the face of insurance companies or other entities involved and that knowledgeable legal counsel can help ensure your rights are protected.
Pursuing a Claim with the Rideshare Company's Insurance
Most rideshare companies provide their drivers with third-party insurance in case of accidents. This coverage is typically applicable for any gaps left by the driver's personal coverage, such as when dealing with an uninsured motorist. The specific details and limits associated with this type of insurance vary across different companies, so it's important to familiarize yourself with them before filing a claim.
The rideshare company's insurance policies may also be relevant in cases where there's a dispute between the driver and their insurer. In such scenarios, an experienced attorney can help you pursue compensation for medical costs related to your passenger injury claim with the respective third-party insurer. The way you go about this will depend on the specifics of your case, and it's important to have legal counsel guiding you every step of the way. 
Understanding the complexities of health insurance coverage in the event of a passenger injury can be daunting. However, knowing your rights and being conscious of all available avenues for compensation can prove invaluable for your financial and physical recovery. It's crucial to remember that insurance policies, rules, and regulations vary greatly depending on the state, the rideshare company, and the specific circumstances of the accident. As such, the guidance of an experienced attorney is invaluable in navigating these intricacies and ensuring you receive the compensation you deserve. No matter the situation, your health and well-being should always be the top priority.