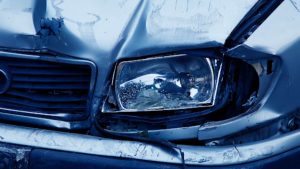 A car collision can be one of the scariest moments in a person's life and surviving can feel like a rush of fear and relief all at once. Because it is such a rush of emotions and confusion, it is always good to have a list prepared in the event that this can happen to you in real life. 
The article below serves as a guide for the steps that should be taken immediately after an accident and in the days and months following the event. Check it out to discover what you need to know in case of a car collision.  
Assess the Damage 
In the moments after the car accident, take time to check both yourself and your car. If you are able, call the police and make your way over to whoever else was involved in the accident and make sure that they are ok as well. As you wait for the police to arrive, walk around and follow the steps below regarding your own body and the body of your vehicle. 
Damage to You
If you are experiencing any immediate pain, look over the areas that hurt. If the airbags were deployed, you may feel some burning on your skin. If any of your windows were broken during the crash, check your face and hands for any stray shards of glass. 
If you are experiencing any dizziness or headache stay seated in your car and wait for the paramedics to arrive.  
Damage to Your Car
The first step you should take regarding your car is to move it onto the shoulder of the highway or the side of the road where the collision occurs. If you are too injured to drive or your car is too damaged to move from its current spot, leave it where it is and wait for the police to arrive to assess the situation. 
Take Photos at The Scene of the Accident
If the accident is one that you are able to walk away from, one of the first things you should do is pull out your camera and take as many photos as possible. Every angle of each car involved and any damage inside and out of each car should be captured. This is a necessary step just in case insurance companies or lawyers need proof of damage or culpability. 
Find A Lawyer
This is a step that does not have to happen on the day of the accident, but if it is looking like you will need some representation, start searching for an attorney a few days after the accident. If you end up in the hospital because of this car collision, there are many car injury lawyers that can fight for you in court to help pay for your medical bills. This is an important step in the recovery process after an accident like this happens because you do not want injuries from this to affect you financially, especially if the accident was not your fault.  
Contact Your Car Insurance Company
If your car has been damaged in the collision, one of the first phone calls you should make is to your car insurance company. Many insurance companies will offer you a courtesy vehicle if your car was damaged enough to have to be towed away and repaired. If your car is totaled, you will most likely have something in your insurance policy that will help fund a replacement. 
Your insurance company is also needed if you were not at fault in this accident. If you send photos and proof that the accident was caused by another driver, then you can possibly be compensated by the other driver's insurance company.  
Keep All Records of The Accident On File
You never know when you are going to need information about your accident in the future, so always keep a record of photos, receipts from the mechanic, medical reports, police reports, and anything else that seems important from this event. 
These kinds of documents may be asked for if you ever want to sell your car because buyers always want to know if the vehicle has had previous collisions. These documents are also useful if this event becomes a court case and you need documents to prove that you are not at fault. No matter what may occur, it is good to have a copy of all evidence that was collected at the scene or afterward because you never know if you are going to need it again.  
Don't Be Afraid to Ask For Help
If you have been in a serious car accident, the trauma both physically and mentally may take some time to recover from. Remember that it is ok to take it slow at first and allow time for your body to heal. You may also find yourself without a car and if your insurance company doesn't provide you with a courtesy vehicle, you may need to ask for some assistance.  
If you need help, do not be afraid to reach out to a neighbor or a friend to help you drive to the grocery store or doctor's appointments. You will be surprised how willing people are to help when you have been in an accident. Friendly neighbors will likely cook you a meal or grab groceries for you if needed.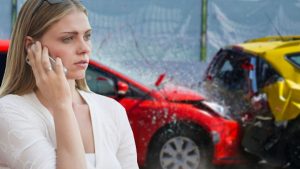 After a major car accident, people full lucky to be alive. The rush of adrenaline may impede their ability to process what is really going on or to take stock of the situation. This is why it is important to have a solid plan of action if an accident like this ever occurs.
The steps above serve as a blueprint for what should be done in the case of a car collision and you should add any other details to your plan depending on if you have family members, pets, a disability, or any other factors that could affect the way that you react to a car accident. Let this article serve as a guide for you and hope that you never have to use it.