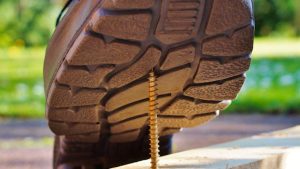 An injury on the job is a daunting experience because it not only means that you have gotten hurt or sick, but it may also mean that you will be out of work for an indeterminate amount of time. If you have never been injured on the job or have never had to file a workers comp claim, this article will fill you in on the ins and outs of the workers' comp claims process. 
Report Your Injury or Illness
If something goes wrong at work and you know that you have become injured, immediately stop what you are doing and contact your employer. The same goes for if you contract some kind of illness while at work. This aspect has grown even more important in the aftermath of the COVID-19 pandemic. 
Reporting an injury or illness can be as simple as filling out an injury form or speaking to your employer in person. In all likelihood, you will be asked to describe the incident that led up to the injury or illness and this information will be written down so that it is on file for the workers comp claim. 
Make Sure Your Employer Reports The Injury
Once you have reported your injury or illness, it is the job of your employer to take the next step. This step is important because if you get injured on the job and your employer tries to just keep it between them and you, they could be trying to hide a safety issue in the workplace. All employers must report the injury after their employee has reported it to them. 
This report must be sent to whatever workers comp carrier that the company uses. A workers' cop carrier is like an insurance company that partners with a company to provide medical care for the sick or injured employee. They may also provide income benefits if the illness or injury persists to the point that the employee has to miss several days or weeks of work. 
If your employer does not have a workers' comp carrier or is unwilling to submit a report to one, you may have a problem on your hands. In this case, you should find and contact a workers' compensation lawyer who can help you get the compensation and benefits that you deserve after being injured or getting sick on the job. Having a workers' comp carrier is a law in most states, but some companies may try to find loopholes.
Get Medical Attention
Once you know your injury has been reported, it is important to seek medical help as soon as possible. This may mean heading to the emergency room to get stitches or an x-ray or maybe booking an appointment with your primary care physician or a local chiropractor. No matter the injury or illness, address it as quickly as possible so that you can start on the path of healing. 
Make sure that you are continuing to receive medical care until you have fully recovered. Do not worry about medical costs at this point as your workers' compensation should cover all of the costs of any medical care that you receive that is related to the work-related injury or illness. 
If your injury or illness turns out to be chronic, like carpal tunnel syndrome from a repeated motion at work or a lung illness due to breathing in unsafe air on the job, your workers' comp carrier may allot a certain amount of money per month to compensate for your continued medical care.
Remember to Make Note of All Medical Procedures
Because this injury or illness was incurred at work, any doctor's appointments, medical procedures, scans, x-rays, etc., must be documented and submitted to the workers' comp carrier. This way, once you are all healed up, the carrier should compensate you for any out-of-pocket fees you may have had to pay upfront. 
It is always a good idea to keep a copy of all medical paperwork just in case you need it for the claim or in the future for proof of injury or illness. This may occur if an injury happens again or an illness is ongoing or keeps occurring over and over again. 
The recording of medical procedures should be kept by the company doctor as well as it is usually required as proof of injury when submitting a workers' comp claim to the insurance carrier.
Wait For The Approval or Denial of Your Claim
Once your employer has submitted your claim to the workers' comp carrier, you must wait to see if they approve or deny your claim. If your claim is legitimate and you have proof of the injury or illness and witnesses to back you up, you should have no problem getting approved by the insurance carrier. 
If the carrier does approve your claim, they will probably make an offer based on their assessment of your level of medical care and time away from work. This offer will be a lump sum of money to cover things like MRIs, x-rays, doctor's appointments, and missed wages. You can choose to either receive all of the money at once or receive it in monthly installments, depending on your needs. 
After that, the insurance carrier may check in from time to time to make sure that the compensation is sufficient, but you will most likely not hear from them again. You are more likely to have to do check-ins with your employer who will ask you if the workers' comp is sufficient for your needs.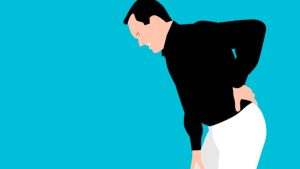 The recovery from a work-related injury is stressful enough without having to worry about how you are going to pay for it. If you have a good employer who cares about your well-being, you should have no problem getting through the workers' comp claims process without a hitch. Make sure to follow the steps above to have a seamless recovery and claims process. 
Never be afraid to report an injury or illness at work, because you never know if not reporting it will lead to something even more serious.