Are you tired of feeling like your living spaces are dark and cramped? Do you want to find a way to lighten up the atmosphere without making any big changes or spending too much money? There is a solution–bring in more natural light! Natural lighting can help open up space, boost your mood, improve health and wellness, conserve energy costs, and even increase productivity! Innovative ways of maximizing natural illumination have been improving over the decades. In this blog post, we'll cover some simple tips and tricks for introducing more natural light into every room of your home. With just a few keenly placed tweaks or investments, you're sure to create brighter days ahead!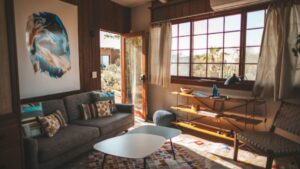 Modify Your Roof To Let In More Light
One of the most impactful ways to let in more light is to make modifications to your roof. If you're up for a somewhat larger project, consider installing skylights or solar tubes. Skylights are windows installed in the ceiling, allowing a substantial amount of light to pour in from above. Another option is a lightweight but solid conservatory roof, which is designed to let in more natural light while also providing insulation. If you don't want a permanent addition, consider Plexiglas panels that will bring in the sunlight without compromising your roof's integrity.
Assessing Your Space
Before you can start illuminating your home with natural light, you first need to assess your space to identify the areas most in need of extra illumination. Start by walking through your home during the daytime, taking note of rooms or areas that feel particularly dark. Look for spots where the sunlight doesn't penetrate well or where shadows are cast. 
A helpful tip is to use a light meter, or a simple smartphone app, to measure the brightness in each room. With this information, you can prioritize your efforts and focus on the areas that require the most attention. Whether it's a dingy hallway, a gloomy bathroom, or a shadowy corner of the living room, every space in your home has the potential to benefit from an increase in natural light.
Choosing the Right Window Treatments
The choice of window treatments in your home can significantly impact the amount of natural light you let in. Curtains, blinds, and shutters, while providing privacy and insulation, can also control the flow of light into a room. Opting for lighter-colored curtains, for instance, can reflect sunlight and add brightness to your rooms.
Sheer curtains allow soft, diffused light to enter, keeping spaces bright yet private. Alternatively, consider light-filtering blinds or shades that offer privacy while still permitting some natural light to filter through. Moreover, shutters can be adjusted to control the direction and intensity of sunlight.
You may also want to explore the option of installing mirrors opposite your windows; these will reflect incoming light and distribute it more evenly throughout the room, giving your space an overall brighter and more spacious feel.
Mirrors and Reflective Surfaces
Mirrors and other reflective surfaces are powerful tools for enhancing natural light within your living spaces. Strategically placing mirrors across from windows or in dimly lit areas can double the sunlight entering the room by reflecting it into the space. But the brilliance of mirrors goes beyond just reflecting light–they also create the illusion of a larger, more open room. 
Similarly, using reflective furniture or decorations, such as glass tables, metallic fixtures, or glossy countertops can further amplify the impact of sunlight. These items bounce light around the room, dispersing it more evenly and brightening up shadowy corners. Shiny, light-colored floors, like white tiles or bleached hardwood, can also effectively reflect sunlight and contribute to a brighter interior. 
Even wall paint plays a role–opt for light, glossy paint shades that will not only help to spread light but also make the room feel more spacious and airy. Remember, the goal is to make the most of every ray of sunlight that graces your living spaces, and with mirrors and reflective surfaces, you can drastically extend the reach and impact of natural light.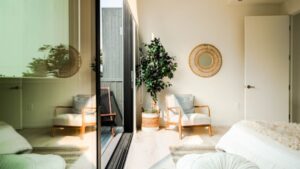 Clever Furniture Placement
Cleverly arranging your furniture can make a huge difference in the amount of natural light that flows into your home. Consider positioning your couch or chairs facing a window, and avoid obstructing any natural light sources with bulky furniture pieces. If you have a smaller living space, try to maximize light penetration by adding mirrors strategically placed to reflect sunlight. This way, your space will appear bigger and brighter. With a bit of thought and attention to detail, you can create a welcoming and well-lit space that will make you feel right at home.
Optimal Window Styles
When striving to maximize the entry of sunlight into your home, the type of windows installed plays a significant role. Contemporary window designs offer a multitude of styles and functions, each contributing to the amount and quality of natural light that streams into your living spaces. 
Large, clear picture windows, for instance, are designed to capture panoramic views and invite ample daylight into your home. These expansive windows are fixed, meaning they don't open, but they offer uninterrupted views and light. 
Another window style that optimizes sunlight entry is the bay or bow window. These extend beyond the exterior wall, forming a curve that offers a wide view and permits sunlight to enter from different angles. 
Casement windows, with their full, unobstructed glass panels and ability to open wide, also facilitate a good flow of natural light. 
On the other hand, if privacy is a concern but you still want plenty of light, consider installing glass block windows or using frosted, etched, or stained glass in areas like bathrooms and entrances. 
In conclusion, maximizing natural light in your living spaces doesn't necessarily require substantial renovations or expensive installations. It's more about smart choices and clever techniques. By assessing your spaces and understanding where light is needed most, you can strategically utilize elements like window treatments, mirrors, reflective surfaces, and optimal furniture placement. The appropriate choice of window styles also plays a crucial role in enhancing natural light. Remember, a well-lit home is not just aesthetically pleasing but also beneficial for your health and mood. By adopting these strategies, you can truly illuminate your living spaces with the beauty of natural light.