When running a school, ensuring the safety of pupils and staff members is an absolute priority. Considering the legal implications associated with cases of injury or loss of life resulting from negligence on-premises maintenance issues, it's essential to ensure that your school's infrastructure is adequately maintained. Proper care should be taken in all areas related to safety like lighting arrangements, electrical fittings, fire alarms and installations, etc. Regular maintenance plays an important role in making sure that your school's environment meets acceptable levels of safety for everyone who uses it. In this blog post, we will explore how regular maintenance can help keep schools safe and what processes should be carried out to maintain a secure learning space without fail.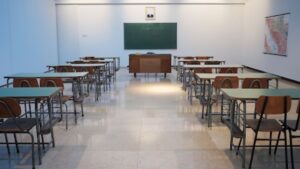 Prioritizing Student Safety: The Foundation of a Secure Learning Environment
The foundation of any thriving learning environment is student safety. Schools need to be more than just learning centers; they must also be spaces where students feel secure. This sense of security enables them to focus on their studies without worrying about their well-being. Without a doubt, proper maintenance is paramount in creating this safe environment. Prioritizing things like wall corner guards to prevent injury and proper lighting arrangements to ensure visibility can make a big difference. Additionally, regular maintenance of the premises reduces any possible health risks caused by bacteria or air pollutants. 
Preventing Wear and Tear
Regular maintenance is key in preventing wear and tear that could potentially transform into safety hazards. Let's take the example of school floors. Over time, floors can become damaged or worn, leading to uneven surfaces, chips, or cracks that could result in trips and falls. Regular maintenance, such as routine checks and repairs, ensures these issues are identified and addressed promptly, thereby reducing the risk of accidents. 
Similarly, maintenance of facilities such as playground equipment, doors, windows, and even the school building's exterior can prevent hazards like broken glass, loose debris, or structural damage. Furthermore, regular maintenance also helps in the early detection of serious issues like mold, pest infestations, or electrical problems that pose significant health and safety risks. In essence, regular upkeep is a proactive measure, allowing potential problems to be detected and resolved before they escalate into major hazards – considerably enhancing the safety of school premises.
Ensuring Structural Integrity
Structural integrity is a crucial aspect of premises maintenance, particularly for aging school buildings. Buildings can develop weaknesses over time due to various factors like weather, general wear and tear, and inadequate maintenance. These issues, if unnoticed or unaddressed, could compromise the stability of the structure and pose a serious safety threat.
Routine inspection of the building's structural components, including the foundation, walls, roof, stairs, and handrails, is essential. This process can help identify any potential issues, such as cracks in the walls, water damage, sagging roofs, or loose fixtures. Once identified, swift repairs and reinforcement measures can be taken to ensure the building remains safe and functional.
Efficient Lighting and Electrical Systems
An efficient lighting and electrical system is central to the safety and functionality of a school. Poorly maintained lighting can lead to areas of dim visibility, increasing the risk of accidents and hindering everyday activities. Flickering lights, for instance, can cause discomfort and distraction, negatively influencing the learning environment. Routine maintenance, including bulb replacement and system checks, can ensure consistent and adequate illumination across the premises.
In addition, electrical systems need meticulous care to prevent faults that could lead to power disruptions or, worse, electrical fires. Regular safety checks of wiring, sockets, switches, and electrical appliances, conducted by professional electricians, can help identify and rectify potential issues early. Furthermore, dated electrical systems might need upgrading to accommodate increasing power needs safely. By maintaining efficient lighting and electrical systems, schools can prevent accidents, avoid disruptive power outages, and provide a safer, more conducive environment for learning.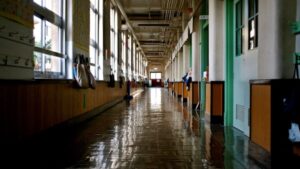 Safe Outdoor Spaces
Outdoor spaces within school premises, like playgrounds, sports fields, and walkways, play an integral role in the student's overall school experience and wellness. However, these areas can also pose significant safety hazards if not properly maintained. 
Playgrounds teem with activities and, without regular inspections and maintenance, can become a hotspot for accidents. Equipment should be routinely checked for any signs of wear and tear, loose fittings, and sharp edges. The ground under play equipment should be covered with appropriate safety material, such as mulch or rubber padding, to minimize the impact of falls. 
Sports fields must be properly maintained to prevent injuries. 
Regular mowing of grass and prompt repair of any holes or divots can help in avoiding trips and falls during sports activities. 
Walkways, on the other hand, require regular checks for cracks, uneven surfaces, or slippery patches that could result in accidents. During winters, these paths should be cleared of snow and ice to ensure safe passage.
Fire Safety Measures
Fire safety is a paramount concern in any school, with strict adherence to policies and procedures being necessary to ensure the well-being of all those within the premises. Regular inspection of fire alarms, emergency exits, and firefighting equipment forms the backbone of a strong fire safety protocol.
Fire alarms function as the first line of defense, providing early warning in case of a fire. As such, these systems require routine checks to ensure their sensors are operational, batteries are charged, and alarm sounds are loud and clear. 
Emergency exits, pivotal in facilitating a safe and orderly evacuation, should not be overlooked. Regular checks can confirm that these exits are clearly marked, unblocked, and easily accessible at all times. Similarly, fire doors must be inspected to verify they are in good working order, as they are crucial in preventing fire and smoke from spreading.
Firefighting equipment like fire extinguishers, fire blankets, and hose reels must be routinely checked and maintained. Their accessibility, operating instructions, and expiration dates should be checked in these inspections. Furthermore, regular drills can help familiarize everyone with the location of this equipment and how to use it effectively.
In conclusion, the safety of school premises hinges on consistent and thorough maintenance. From ensuring structural integrity and electrical efficiency to safeguarding outdoor spaces and implementing stringent fire safety measures, every aspect plays a crucial role in creating a safe and conducive learning environment. By recognizing and prioritizing these areas of maintenance, schools can significantly minimize potential hazards, uphold a high safety standard, and provide peace of mind for students, staff, and parents alike. In essence, regular maintenance is not just a preventive measure, but a proactive approach to school safety, fostering an environment where education can thrive without compromise.