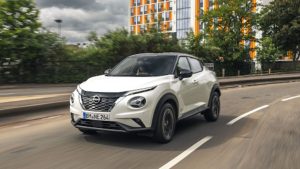 Nissan, a prominent manufacturer in the automotive industry, consistently introduces cutting-edge technology to enhance the driving experience. When it comes to rearview mirrors, Nissan stands out with its innovative advancements. In this article, we will explore Nissan's rearview mirror technology, specifically focusing on their Intelligent Rear View Mirror with Camera-Based Display. These advancements not only prioritize safety but also revolutionize the traditional rearview mirror experience.
1. Intelligent Rear View Mirror: A Seamless Integration of Technology
Nissan's Intelligent Rear View Mirror is a game-changer that takes the rearview mirror experience to a new level. This advanced technology replaces the conventional reflective mirror with a camera-based display. It provides drivers with a high-resolution, wide-angle view of the rear surroundings, enhancing visibility and minimizing blind spots. By seamlessly integrating technology, Nissan delivers an unmatched driving experience.
2. Camera-Based Display: Improving Visibility and Safety
The camera-based display in Nissan's rearview mirror technology transforms the way drivers perceive their surroundings. By utilizing a camera mounted on the rear of the vehicle, the system captures a clear and unobstructed view. This allows drivers to see beyond normal limitations, such as tall passengers, cargo, or other obstructions. The result is enhanced visibility, enabling drivers to make safer decisions on the road.
3. Customization and Convenience for Drivers
Nissan understands the importance of providing a personalized driving experience. The rearview mirror technology offers customization options, allowing drivers to adjust settings according to their preferences. From brightness and display mode to tilt and zoom, drivers can optimize their rearview mirror for optimal comfort and convenience. Nissan empowers drivers to tailor their driving environment to their liking.
4. Enhanced Safety Features: Intelligent Integration
Nissan's rearview mirror advancements go hand in hand with their commitment to safety. The Intelligent Rear View Mirror seamlessly integrates with other advanced safety features offered by Nissan, such as Intelligent Forward Collision Warning and Rear Cross Traffic Alert. This integration ensures that drivers are alerted to potential hazards, keeping them aware of their surroundings and reducing the risk of accidents.
5. Nissan: Leading the Way in Rearview Mirror Innovation
As a rear view mirror manufacturer, Nissan has demonstrated a dedication to advancing technology and improving the driving experience. Their Intelligent Rear View Mirror with Camera-Based Display sets a new standard in the industry. By prioritizing visibility, safety, and customization, Nissan continues to lead the way in delivering state-of-the-art rearview mirror technology.
In conclusion, Nissan's rearview mirror advancements, featuring the Intelligent Rear View Mirror with Camera-Based Display, redefine the traditional mirror experience. By integrating technology seamlessly, Nissan enhances visibility, promotes safety, and offers customization options for drivers. As a trusted rearview mirror manufacturer, Nissan demonstrates its commitment to excellence and innovation. With their advancements, they continue to reshape the future of rearview mirrors in the automotive industry.